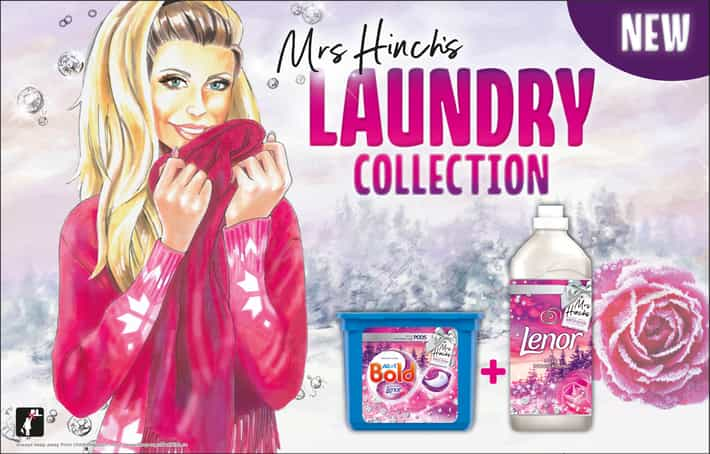 trnd is the biggest community for collaborative marketing in Europe. trnd represents a whole new way of making great products and services well known spreading the word about brands we love, to people we know will love them too.
Challenge
Supporting an UGC instagram campaign. To produce a carton to hold 2 x limited edition* washing products, totalling 2.8kg, that not only advertises their marketing campaign and branding but can also withstand mailing without damaging the contents.
Consisting of:
1 x Bold Rose Wonderland All-in-1 PODS

1 x Lenor Rose Wonderland Fabric Conditioner

1 x 4pp Wonderland Project Handbook
(* Products available 4th September - 31st December 2020)
Solution
Produce a printed box with campaign marketing, mounted over corrugated board and die cut to shape. Box lids assembled without glueings to reduce production costs. Enclose 2 x products and Project Handbook with colour co-ordinated shredded paper and seal. Process data and produce a personalised label, affixed for distribution.
Result
We performed and delivered a bespoke fulfilment service with nationwide distribution meeting all the schedules within time sensitive deadlines and processing returns.
We have developed a proven and strong ongoing partnership, conveying a positive position to meet deadlines, and continually remain innovative towards their ongoing change in requirements.
Links
To learn more about how BKT can assist you in your upcoming fulfillment campaign, we invite you to delve into further details. Additionally, you can reach out to our client services team for comprehensive information and guidance.